John Matel recollection by Christopher Datta
by Christopher Datta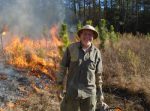 I am writing to mourn a friend, John Matel, who passed away unexpectedly.
John and I are both retired Foreign Service Officers. We were not close friends, but I enjoyed working with him in the State Department, and he often came to my annual Fourth of July party, which, of course, I cannot hold this year.
John loved to talk about politics, and on Facebook we often disagreed with each other. But the debate was always civil and reasoned, so rare to find today. And, about 80% of the time, we found we could reach an accommodation we both thought we could live with. Sometimes, he actually changed my mind, and sometimes I changed his. How often does that happen? Not that the nation's political leadership was listening to us. Sadly.
John was a conservative, and I'm a progressive. But John was a conservative in the conservation sense of the word. He loved nature, and he had a tree farm. He was dedicated to the support of renewable resources, most especially when it came to wood, and building with wood. He was an advocate for the replanting of native wood species, which is what he dedicated his tree farm to accomplishing.
John went to Iraq in an attempt to make our policy work in that country. I was opposed to the war, but respected John's commitment to put his own safety on the line and to do his best to try to help the people of Iraq build a better life for themselves. John never shirked his duties as an American diplomat, even when it would have been easier to have done that.
John loved beer, and he often posted pictures of himself on Facebook enjoying a mug. I love beer, as well, so that was another thing we shared. I know we both agreed with Ben Franklin when he so famously said, "Beer is proof that God loves us and wants us to be happy."
John was an avid bicyclist. He knew all the bike paths, and although he lived some distance from me, he always rode his bike to my July 4th parties. He was certainly in better shape than I.
John was kind, thoughtful, a hard worker, and a dedicated public servant and husband. We need more like him today, and I will miss him. Rest in peace, my friend.
—Christopher Datta
---
John Anthony Matel, age 65, of Vienna, VA, passed away on June 22, 2020. He was born in Milwaukee, WI, to the late John Matel, Sr., and Virginia Haase Matel. He is survived by his wife, Christine M. Johnson; his daughter, Mariza Matel (Brendan Williams); his sons, Alex and Espen Matel; and his sister, Christine Matel Milewski (Greg Milewski) of Oak Creek, WI. After serving 32 years as a diplomat with the U.S. Department of State, John became a self-professed "Gentleman of Leisure…a sometime diplomat, conservationist & seeker of insights." John purchased his first forest land in 2005 near Lawrenceville, VA, and as a landowner, certified tree farmer & naturalist, managed nearly 500 acres of Virginia forest for timber, wildlife and water quality. He actively served on boards for Virginia Tree Farm Foundation and the Forest History Society, and promoted southern pine ecology and working landscapes. John led by example, and worked to restore longleaf and shortleaf ecosystems on dedicated parcels of his land, a promise for the future and a beauty today. John's diplomatic posts with the U.S. Department of State in Brazil, Norway, Poland, Iraq, and the U.S. let him do what he loved: working to understand societies, information, and behaviors, and shape strategies to engage networked publics. His proudest accomplishments included working with Iraqis to rebuild their communities after ousting al-Qaeda in Anbar Province, and sending over 26,000 Brazilian students to study STEM fields in top American universities. His career in diplomacy included broadening experiences as President of the Fulbright Commission in Brazil, Senior International advisor at the Smithsonian Institution, and State Department Fellow at the Fletcher School of Law & Diplomacy. A memorial celebration will be held at a later date. Memorial contributions may be made to The Nature Conservancy, Directed Gifts. Online condolences may be made at www.williamsfuneralhomeva.com.