Recording Available: "Citizen Diplomacy" Focus on May First Monday Forum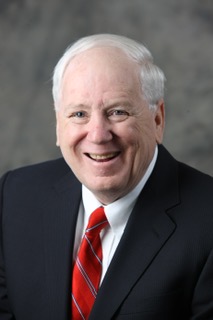 Recording of program available at https://youtu.be/RUqJIvwu3eI


The May 1 First Monday Forum will feature Ambassador Kenneth Quinn. It will be presented via Zoom.

Ambassador Quinn enjoyed a distinguished 32-year career in the Foreign Service that concluded with his assignment as Ambassador to Cambodia. After retiring from his diplomatic career, he served for 20 years as President of the World Food Prize Foundation in Des Moines, during which he built that annual $250,000 award for confronting hunger, so that it is now referred to as the "Nobel Prize for Food and Agriculture."

Following his second retirement in 2020, as President Emeritus,
Ambassador Quinn has volunteered as an advisor to two non-profit organizations: United States Heartland China Association and Roots of Peace. In February, he temporarily returned to the World Food Prize, where he is currently consulting with Ambassador Terry Branstad, who just assumed the leadership of that organization.

Ambassador Quinn's inspiring Iowa illustrations will underscore the pivotal role individuals sometimes play in foreign affairs -- in such diverse areas as refugee relief, assisting the victims of genocide, and inspiring peace through agriculture in Iran, China, and the Middle East.

Click here to register for the Zoom program.