Election Cybersecurity as Public Diplomacy Focus of November 6 First Monday Forum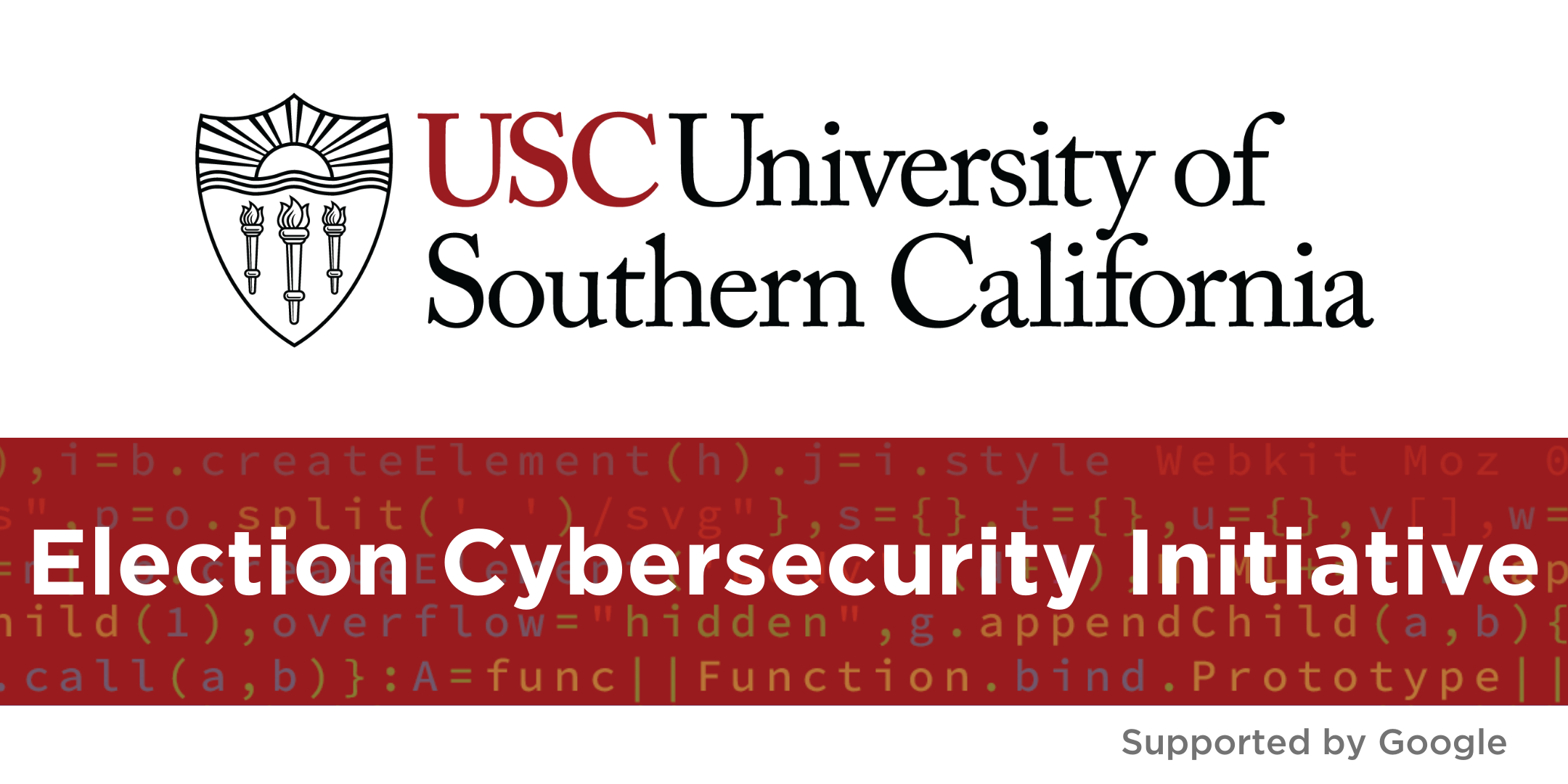 Former PDC President Adam Clayton Powell III and USC Election Cybersecurity Manager Judy Kang will be the featured speakers at the November 6 First Monday Forum that will focus on Election Cybersecurity as Public Diplomacy.

The USC Election Cybersecurity Initiative of began as a nonpartisan independent project to help educate and protect U.S. campaigns and elections, made possible with support from Google.

In 2022, the initiative was expanded to include democracies in Europe, Asia, and Africa to exchange best practices in election security, starting in June 2022 in Athens. In October, the initiative co-sponsored "Cybersecuring Democracy: Africa" in Johannesburg with SA's Electoral Commission, and in November it made presentations at a cybersecurity conference in Ottawa and at the annual convention of the International Assn. of Political Consultants in London. This past winter, it was in Singapore and then Taiwan, and in June, USC held a conference with Strathclyde Univ. in Glasgow. In September, it was in Korea, and this winter it will return to Taiwan for its election.

Registration for the November 6 First Monday Forum is available below. The forum will take place at the Lindner Family Commons, Room 602, of the Elliott School of International Affairs of George Washington University, 1957 E Street, NW, Washington, DC 20052. A light lunch will be provided. The Forum will also be available via Zoom.

The Forum begins at noon, but in-person registrants are asked to be seated by 11:55 p.m.

The forum is presented by the Public Diplomacy Council of America, the USC Annenberg Center on Communication Leadership & Policy, and the GWU Institute for Public Diplomacy & Global Communication.

To register for the in-person program, click here.

To register for the Zoom program, click here.