Rising Professionals
Rising Professionals are current graduate students, interns, research fellows, and young people with a career interest in public diplomacy. Rising Professionals are under the age of 35. This is a fast-growing cadre of our membership, designed to encourage young people to pursue careers in public diplomacy.
To apply for membership as a Rising Professional, you'll need to be recommended by a PDCA member. We also ask that you complete an application form, providing a biographic note or a resume (which can be a link to one online) and a photo. Your annual dues are just $25.
This membership category was established in 2020 after PDC Board members met with interested graduate students from area universities and Foreign Service candidates. The group is active, enjoying connections in person and online with each other and with senior PDCA members.
Here are some of the benefits:
Participation in PDCA members-only programs
Networking events designed for Rising Professionals
Career roundtables
Academic resources on public diplomacy topics
Reciprocal mentorship and counseling
Publishing opportunities in PDCA media
Volunteer experiences and learning opportunities
Fellowship openings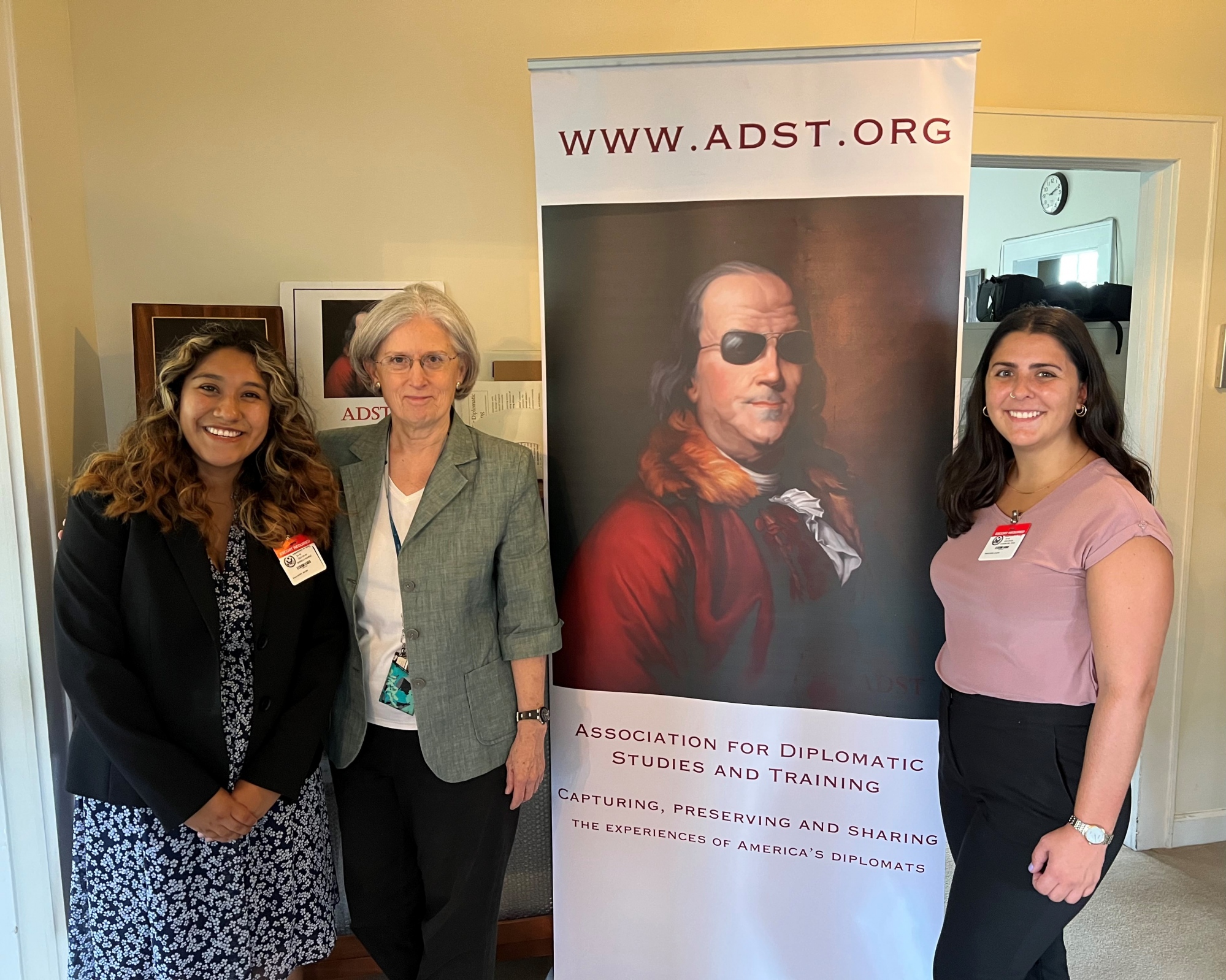 Rising Professionals Daniela Suarez (left) and Claudia Del Pozo (right) pose with Ambassador (Ret.) Susan Johnson, President of the Association for Diplomatic Studies and Training. Also pictured is the Hon. Benjamin Franklin, former Minister to France and icon of ADST.