Strengthening America's Dialogue with the World
The Public Diplomacy Council of America is a nonprofit 501(c)(3) association of professionals and scholars promoting excellence in the professional practice, academic study, and advocacy for public diplomacy.
Our work
Honors practitioners' achievements;
Helps members stay in touch and keep current with issues and new developments in global communications;
Mentors and trains professionals in this rapidly changing field;
Promotes understanding of the increasingly important public dimension of statecraft and;
Generates support for America's global engagement.
Latest News
Join us in celebrating Black History Month with this special program honoring Ebenezer D. Bassett, America's First Black Diplomat. This First Monday Forum will feature a viewing...
A video of the December 5 First Monday Forum on Broadcasting to the USSR is now available.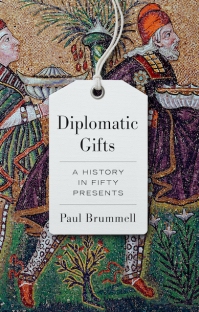 Paul Brummell is author of the new book "Diplomatic Gifts: A History in 50 Presents' London: Hurst, 2022, and a distinguished British diplomat.
View All
Member Views
States and cities around the United States are actively engaged in international affairs, and the State Department has recognized their role.
Pew Research Center says social media abusers have aroused distrust around the world -- especially in the U.S.
Are young Russians buying Putin's propaganda about the war in Ukraine?
View All