Strengthening America's Dialogue with the World
The Public Diplomacy Council of America is a nonprofit 501(c)(3) association of professionals and scholars promoting excellence in the professional practice, academic study, and advocacy for public diplomacy.
Our work
Honors practitioners' achievements;
Helps members stay in touch and keep current with issues and new developments in global communications;
Mentors and trains professionals in this rapidly changing field;
Promotes understanding of the increasingly important public dimension of statecraft and;
Generates support for America's global engagement.
Latest News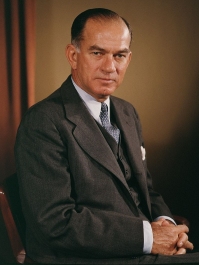 Join us for the Oct. 2 First Monday Forum.
Link to video of program now available.
View All
Member Views
The diminishing importance of facts in American discourse is damaging our foreign policy, according to a RAND study.
Bill Wanlund comments on the August 7, 2023, First Monday Forum.
China's global image is in decline because of its actions and policies at home and abroad. Can the United States capitalize on this in the competition for soft power? Or is it best...
View All