Awards
The Public Diplomacy Council of America honors achievement in U.S. public diplomacy through an awards program that recognizes exemplary contributions to the field. Since 1993, PDCA and its predecessor organizations have recognized the outstanding work conducted by members of the Foreign Service, Civil Service, Locally Employed Staff (LES), employees of binational centers and American Corners, and EducationUSA advisers.
We also recognize U.S. organizations that facilitate public diplomacy and mutual understanding. Since 1993, the Public Diplomacy Association of America has presented individual and group awards that draw valuable recognition to innovative public diplomacy successes around the globe.
These awards:
Honor the achievements of practioners.
Promote public understanding of, participation in, and support for U.S. public diplomacy.
Assist practitioners, students, and scholars of public diplomacy to keep up-to-date with new developments in the field of global communications.
Nomination procedures and more information about the program are available at awards@publicdiplomacy.org.
2021 Awards for Achievement in Public Diplomacy
Covid-19 pandemic notwithsantind, public diplomacy practitioners across the globe continued to engage their local audiences creatively on key policy issues, as clearly evidenced by the winners of the 2021 awards for achievement in public diplomacy.
Whether showcasing U.S. support for democracy and human rights, combating trafficking in persons, encouraging entrepreneurship, or crafting calibrated messaging on immigration policy, the 2021 award winners employed strategies ranging from old school printed flyers to cutting-edge social media campaigns to communicate effectively with foreign publics.
The four winners of the 2021 awards were:
Public Affairs Section, U.S. Consulate General Hong Kong & Macau
Ms. Sohini Das, Public Engagement Specialist, U.S. Consulate General Kolkata
Public Affairs Section, U.S. Embassy Algiers
Allyson Hamilton-McIntire, Assistant Information Officer, U.S. Embassy Mexico City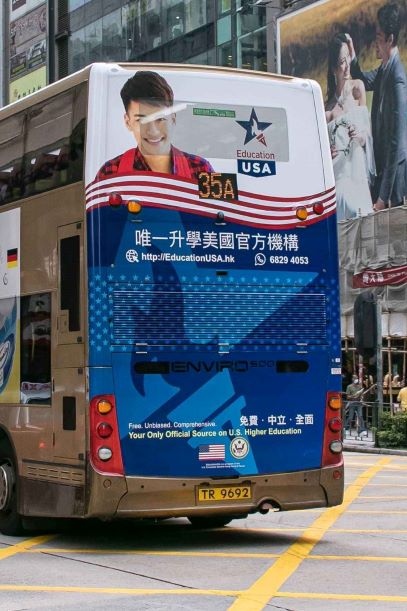 Public Affairs Section, U.S. Consulate General Hong Kong & Macau
Confronted with the Chinese Communist Party's harsh crackdown on democracy and human rights in Hong Kong, as well as attempts to implicate the United States in the resulting political unrest, the Consulate's public affairs section (PAS) launched a campaign on multiple media platforms to push back against Beijing's repressive measures. It was accomplished by highlighting positive USG support for Hong Kong and its autonomy, spotlighting Chinese government efforts to restrict Hong Kong's fundamental freedoms, and reinforcing shared U.S.-Hong Kong values through expanded people-to-people ties.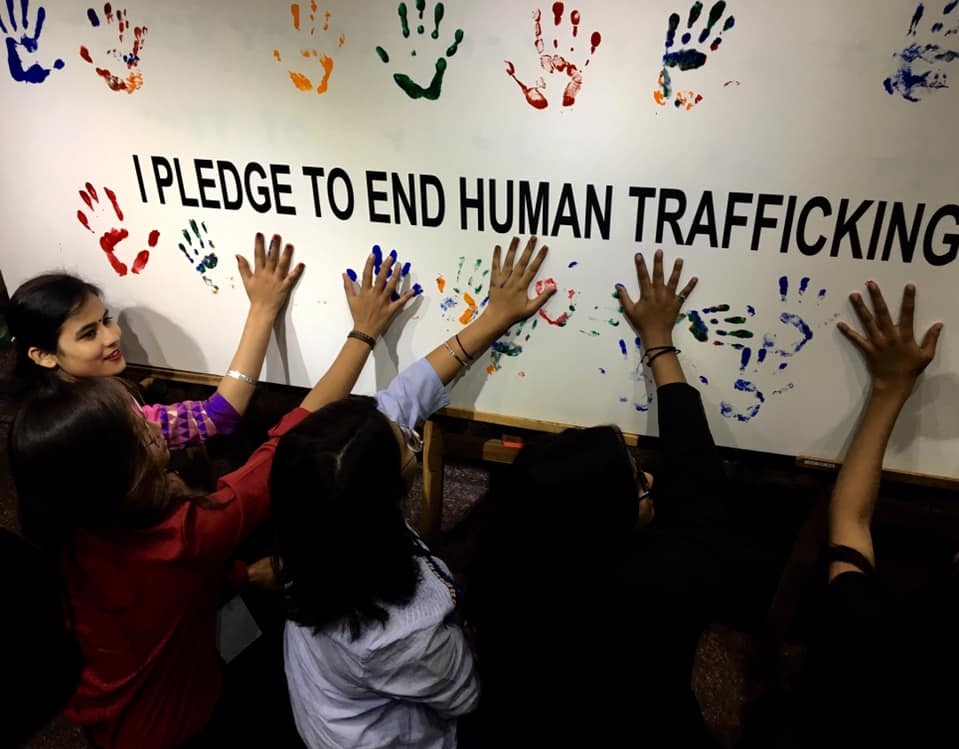 Sohini Das, Public Engagement Specialist, U.S. Consulate General Kolkata
Combatting human trafficking is a priority for U.S. diplomatic missions in India. With eastern India a major trafficking hub, Public Engagement Specialist Sohini Das at the U.S. consulate in Kolkata has developed a multi-layered approach to the problem. The cornerstone of this initiative is the Anti-Trafficking in Persons Conclave that brings together key players to address new and ongoing challenges. Targeted activities throughout the year culminate in the annual conclaves, which have produced significant collaborations leading directly to positive legislative and judicial results.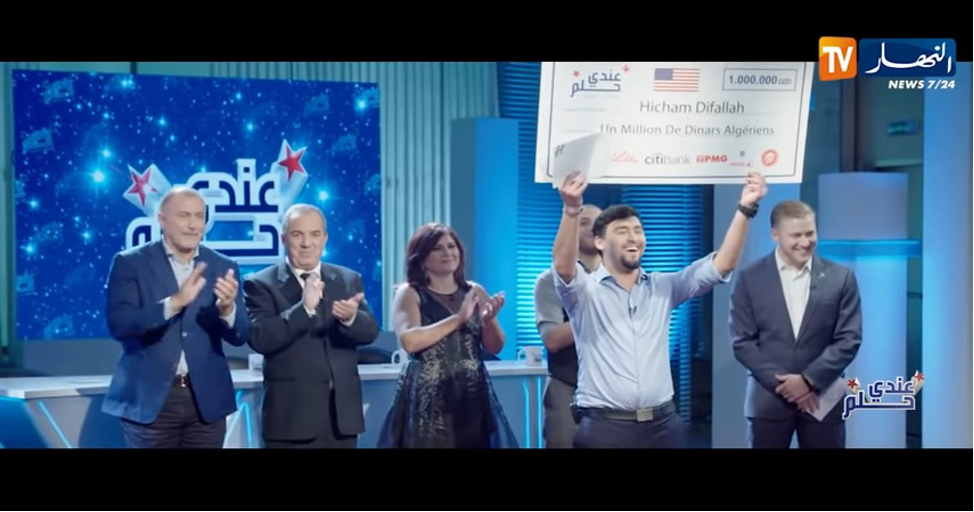 Public Affairs Section, U.S. Embassy Algiers
Algeria faces a significant youth bulge in its population, high unemployment, and a stagnant economy dominated by inefficient state-run companies. In response to this challenging environment, the Embassy public affairs section produced and broadcast a Shark Tank-style reality television show called Andi Hulm (I Have a Dream), to promote the importance of entrepreneurship and to support U.S. businesses in Algeria. The 60 original contestants competed in challenges related to sales and marketing, business operations, product design, management, and teamwork. The ten-episode show, which was set at American businesses operating in Algiers, resulted in the crowning of a champion who received a cash prize and went on a State Department-funded incubation exchange in the United States.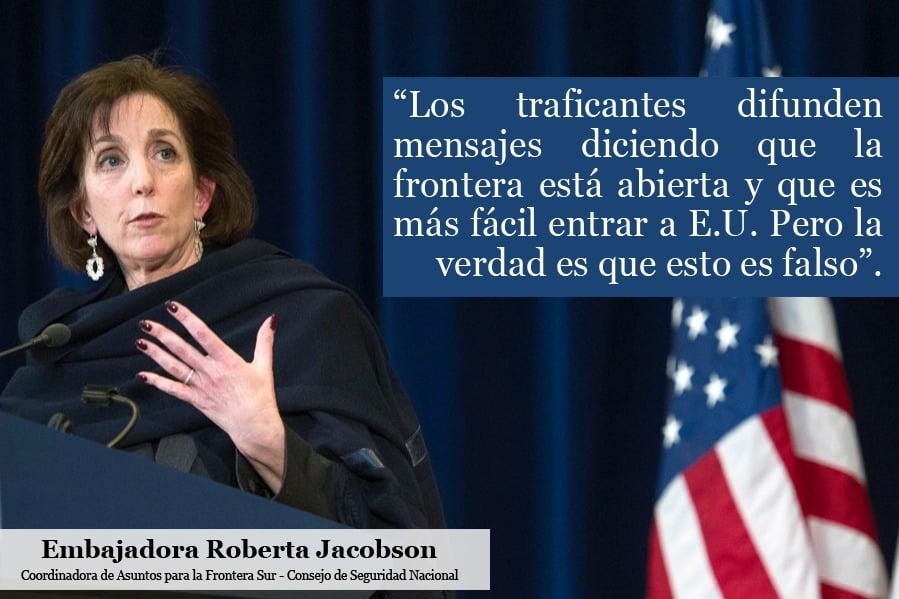 Allyson Hamilton-McIntire, Assistant Information Officer, U.S. Embassy Mexico City
The Central American migrant surge at the U.S. southern border posed major challenges for Embassy Mexico, in particular the need to communicate different messages to those who had pending U.S. asylum cases and to the much larger number who did not. Assistant Information Officer Allyson Hamilton-McIntire took on the daunting high priority task of developing a finely nuanced communication strategy on migration policy aimed at these two very different audiences. For the thousands of migrants with pending asylum cases, Hamilton-McIntire filled the existing information vacuum with detailed guidelines, timelines, and procedures on the asylum process.